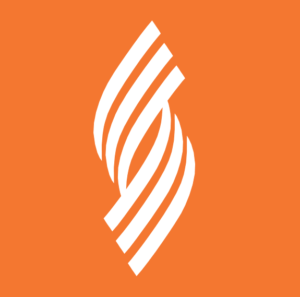 CUSTUMER:

FERB focuses on the recovery and rehabilitation of people with disorders of the osteomuscular, skeletal, and neurological systems at locations in Trescore Balneario, Gazzaniga, Calcinate, and Cassano D'Adda.
For more information www.ferbonlus.com
BENEFITS:
Cost savings on the new infrastructure
Infrastructure designed and implemented with tailored FinOps methodologies
Improved performance
Improved security levels
Scalable infrastructure
Added Disaster Recovery environment
THE CHALLENGE
The Fondazione Europea per la Ricerca Biomedica ( European Biomedical Research Foundation) – FERB non-profit organization needed to renew its On-Premise Datacenter, which was no longer performing in both Hardware and Operating Systems. There was also a need to increase the infrastructure security levels facing new cyber threats.
The Client approached us for help to find a tailored solution to its needs, which also included supplying this service to several Hospitals.
THE SOLUTION
To identify the best solution on the market , it was necessary to analyze the current situation and build two Business Cases to simulate two scenarios:
Renovate the Datacenter while maintaining the On-premise infrastructure;
Migrate the Datacenter to a cloud service.
The simulation of the two scenarios resulted in the choice to migrate to Oracle Cloud.
Oracle Cloud was the most appropriate given. Seeing  the technologies present on the  premise to which it had to be migrated specifically  because there are several Windows and Linux servers and numerous Databases.
OUR WORK
We implemented the two Business Cases over a period of  5-years as to simulate the two possible scenarios, calculating the costs and benefits of purchasing new hardware and software on premise vs. a cloud solution.
Using the FinOps methodology  we estimated all the operating costs of the new Technology Infrastructure, redesigned it to optimize performance. In fact, we also took advantage of the study to optimize the allocation of VMs needed to support the different applications.
We choose Oracle Cloud, Oracle's cloud computing platform gave us  greater advantages this service includes scalability, security, flexibility, and integration to Oracle technologies.
Oracle cloud, in a 5-year scenario, was up to 35% cheaper than purchasing a new hardware infrastructure.
In addition, the move to Oracle cloud was an opportunity to upgrade Windows and Linux servers to the latest compatible versions.
Upgrade of security improvement in the area, separate networks, each with dedicated VPN, were implemented for each Hospital managed.
Once the implementation phase began thanks to some analysis done through FinOps, we obtained an additional 10% savings that allowed us to include in the project a Disaster Recovery environment created  in a different Region.
The cloud solution allows the Client to scale up and thus expand or reduce the required perimeter in accordance to possible number of Hospitals to be managed in addition or if reduced.
FINOPS METHODOLOGY
We are completely sure and  confident that the positive results of this case study are due to a FinOps methodology-driven analysis and implementation.
FinOps is a cloud cost management methodology that integrates people, processes, and tools to optimize cloud utilization and value. Strengths include cost visibility, budget governance, optimization, and cost allocation.