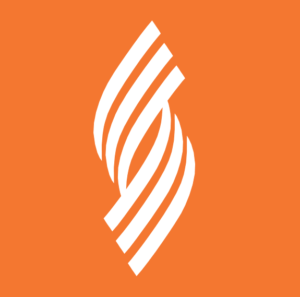 CUSTOMER:
Large Italian TELCO company
BENEFITS:
Faster software development
Multi-cloud operations simplified
Developer experience improved
Accelerate Kubernetes enterprise
adoption
Well trained DevOps team
Enhance User Experience
Accelerate time to Value/market
Increased productivity
Lower Tco
SORINT design and deploy VMware Enterprise PKS
now TKGI "Tanzu Kubernetes Grid integrated"
Solution for the provisioning of Kubernetes Workloads in a private Cloud
environment 
THE CHALLANGE 
Simplify the installation and operation on kubernetes cluster, solving "Day2 challenges" like:
Monitoring and health check
High Availability
Scaling
Lifecycle management
Accelerating kubernetes adoption.
THE SOLUTION 
VMware Enterprise PKS
VMware Enterprise PKS, part of the VMware Tanzu portfolio, enables operators to provision, operate, and manage enterprise-grade Kubernetes clusters using BOSH and Ops Manager..
Enterprise PKS has the following features
Enterprise PKS has the following features:
Kubernetes compatibility: Constant compatibility with current stable release of Kubernetes Production-ready: Highly available from applications to infrastructure, with no single points of failure BOSH advantages: Built-in health checks, scaling, auto-healing and rolling upgrades Fully automated operations: Fully automated deploy, scale, patch, and upgrade experienceMulti-cloud: Consistent operational experience across multiple clouds
OUR CONTRIBUTION 
SORINT.lab, which has technical and organizational requirements to successfully meet the commitment to provide the services covered by the customer, undertake to take charge of the following tasks:
Design a container management foundation 
The VMware Enterprise PKS for Container Management Design Service provides a solution design for building and management of a container-centric infrastructure.
Design workshop to gather the requirements of the Customer for the VMware Enterprise PKS environment.
Deploy VMware Enterprise PKS for Container Management 
Deployment of the VMware Enterprise PKS platform to help Customer create a Private Cloud environment for provisioning Kubernetes workloads.
Deliver a Knowledge Transfer Workshop 
This workshop is intended for operators that need to provide and manage PKS. At the end of the workshop, participants have been enabled to operate PKS through its full lifecycle, gathering knowledge about how to monitoring, scale and path PKS cluster, how to handle techniques and tooling to manage host failures, to provide high-availability and disaster recovery, and to manage security aspects of the PKS infrastructure.
Day 1
Deploy Kubernetes cluster via Bosh
Deploy Kubernetes clusters on-demand
Day2
Self-healing VMs and monitoring
Elastic Scaling for Cluster (Scale up/down)
Rolling Upgrades to latest Kubernetes Release
High-availability and multi AZ support